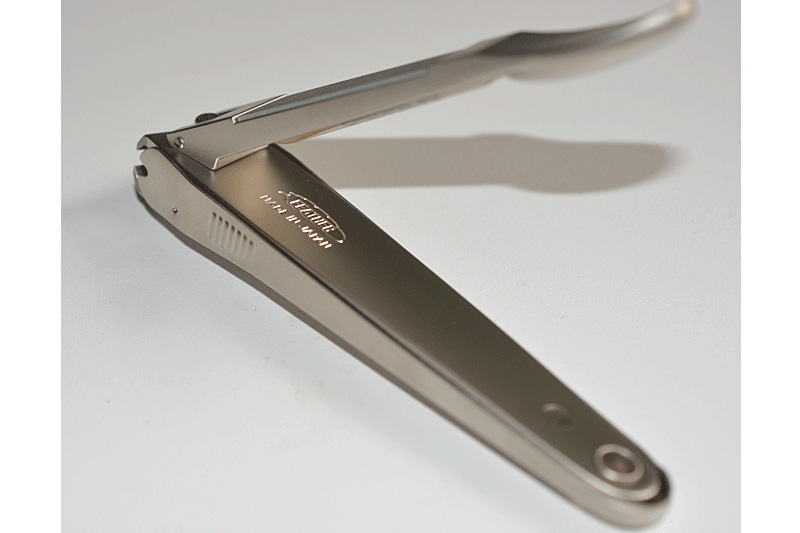 | | |
| --- | --- |
| Brand | FEATHER – Parada |
| Material | Stainless steel Blade |
| Size | 102mm (Large) |
| Weight | 90grs |
| Country | Made in Japan |
US$22.00
(See in various currencies)
Minimum order amount is $70. Please order with other items.

Description
As kitchen knives, Nail clippers are also typical product of the smith city Seki. We have received many orders for gift.
FEATHER (located in Seki) is the most popular nail clipper manufacturer in Japan for 30 years. and PARADA is the highest grade nail clipper of this manufacturer. You can cut smooth, without breaking nails.
FEATHER has stopped making this product due to the aging of the craftsman. Here is the last stock.