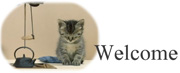 Thank you for visiting our Japanese knife store. Please feel free to contact us if you have any questions.
Top selling stainless knives
The most important characteristic and advantage of stainless steel knives is that they have resistance to oxidation. Even if you leave the knife wet, it will not rust easily, so maintenance will be easier. Steels such as VG10, AUS10, and Gingami3 are known for their sharpness and are very popular.
Top selling carbon steel knives
Carbon steel knives are generally harder and sharper than stainless steel knives. And they are easier to sharpen than stainless knives. Although they have the disadvantage of being easily rusted, many chefs who want sharpness prefer carbon steel knives.
Search by knife types
Santoku is a multi-purpose knife that can be used for various ingredients such as meat, fish and vegetables. General Santoku knife is designed to be light weight, not too long, and is easy to use. Now Santoku is the most popular kitchen knife in Japan and also it is the most exported Japanese knife to western market.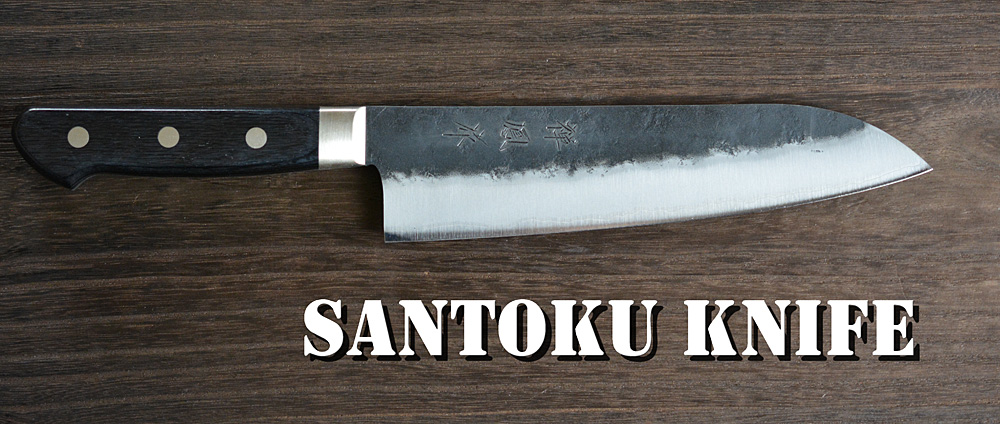 ---
Gyuto is the Japanese version of the classic western chef's knife. Similar to Santoku it can be used for various ingredients such as meat, fish and vegetables, but it has a longer blade than Santoku knife. Many professional chef prefer Gyuto knife.
---
Petty is a Japanese designed small knife. It is mainly used to cut small ingredients. If it has a blade of 14 cm or more, it can be used as a multi-knife just like Santoku knife. And shorter Petty or Paring knives are good for peeling by holding ingredients in hand.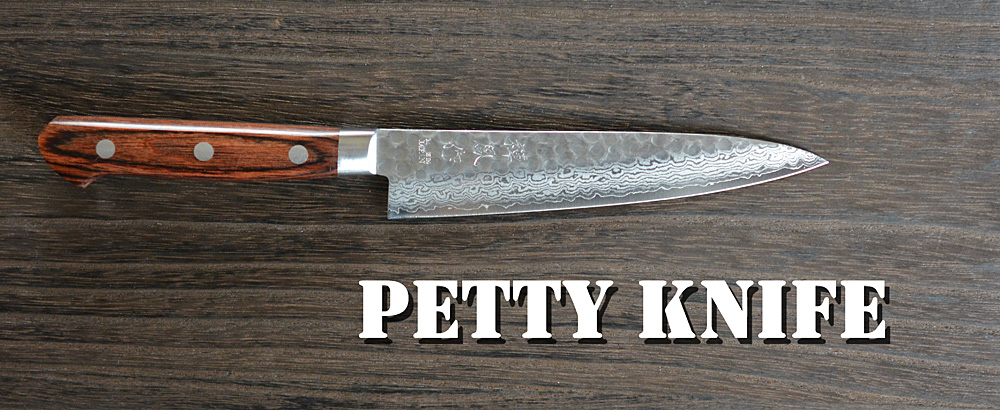 ---
Nakiri is mainly used to cut vegetables. The blade is wide and designed to be straighter cutting edge than Santoku or Chef's knife, so it is easy to cut large vegetables such as cabbage. It is a traditional Japanese kitchen knife that is also the origin of Santoku knife.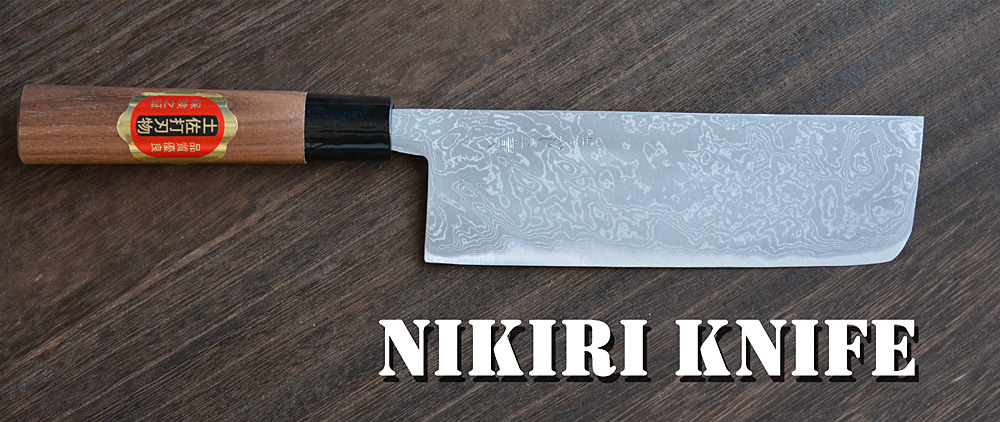 Search by knife brands
Our store's selection
We work near Seki city that is the largest kitchen knife production city in Japan. However, not only from Seki City, but also we contract with factories and craftsmen in various places , and we purchase top quality kitchen knives throughout Japan.
Those have the highest quality at a price that is not too expensive. Also we have a variety kinds of Japanese kitchen knives such as carbon steel knives, stainless steel knives, western style knives, Japanese traditional knives.. etc.
We don't have many rare knives. We do not have similar knives. Therefore, there are not many items, but we believe that we have the best selection for daily use (for professional chefs and for home use) . We hope you find your favorite Japanese kitchen knife.