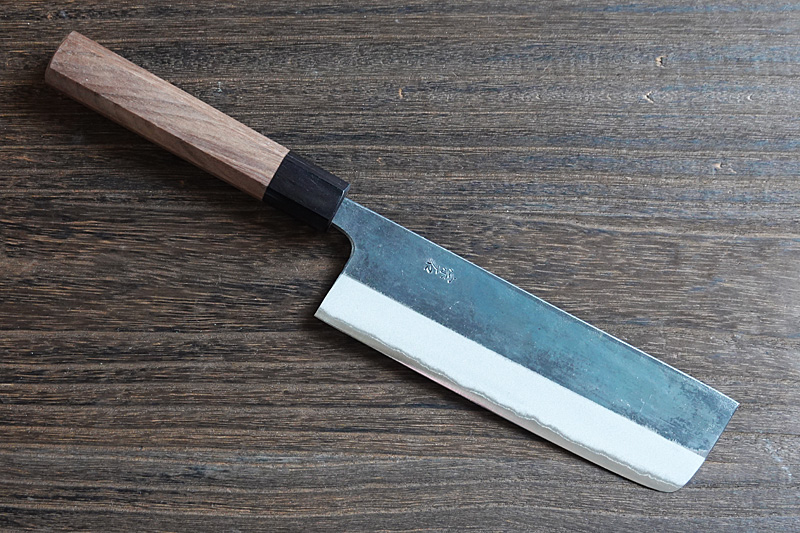 | | |
| --- | --- |
| Brand | Muneishi |
| Knife Type | Nakiri |
| Blade Steel | Aogami#2 (Carbon) |
| Hardness | Around 63 HRC |
| Double beveled edge | For right and left-hand users |
| Handle | Octagonal walnut wood |
| Blade Length | 165mm (6.5inch) |
| Total Length | 320mm (12.6inch) |
| Weight | 170grs (6.0oz) |
| Country | Made in Japan |
US$102.00
(See in various currencies)

Description
Black Nakiri knife made by Mr. Hirotaka Muneishi. He was born to a blacksmith's family and now has been certified by the Japanese government as a national traditional craftsman.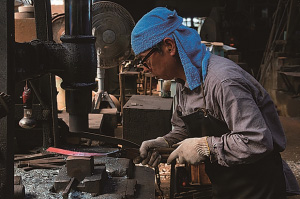 This knife is made using traditional methods that have been used since the samurai era. Formed by forging carbon steel and the blade retains the natural color that results from the forging process. It has the rustic beauty and you can feel the skill of blacksmith.
Aogami steel is not stainless, so easy to rust. Please wash and dry after use to avoid oxidation.
---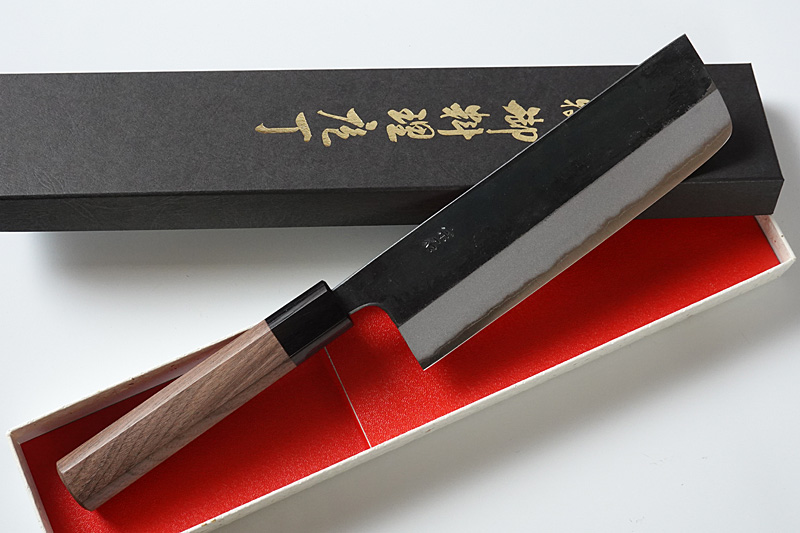 Blade Aogami#2 Steel : Many Japanese forged knife craftsmen traditionally prefer Shirogami#2 steel or Aogami#2 steel. Because it is suitable for forged handmade knives. The quality of the blade varies depending on the skill of the craftsman, but in general Aogami#2 steel is a higher grade than Shirogami#2. Since it is carbon steel (not stainless steel), it easily rusts. So please wash and dry after use.
Handle : Octagonal walnut wood
Maintenance
Keep clean and dry after use.
Do not use for any frozen foods or bones.
Not recommend to clean in dishwasher.
5.0 out of 5 stars (based on 1 review)
Great sharp knife!
Beautifully made and superb craftmanship.
Did I mention it is very sharp?