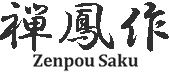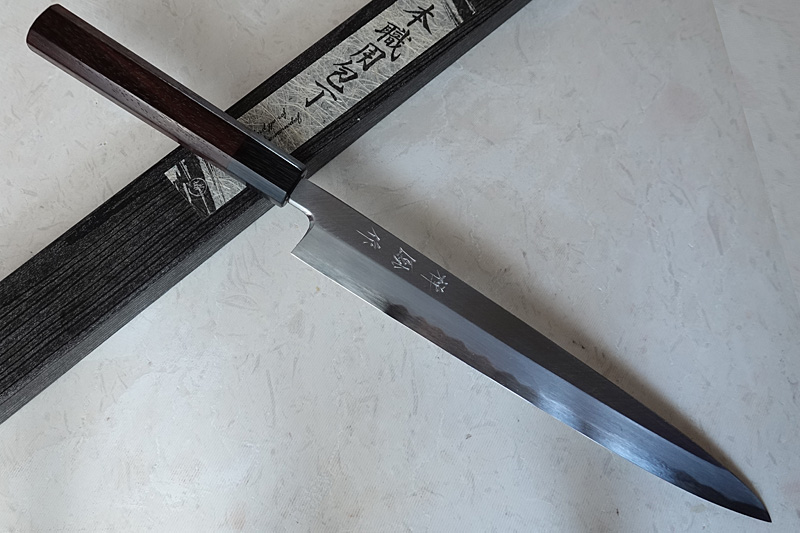 ---
US$158.00
(See in various currencies)
---
| | |
| --- | --- |
| Brand | Zenpou |
| Knife Type | Yanagiba |
| Blade Material | Shirogami # 2 (Carbon) |
| Hardness | Around 62 HRC |
| Shingle beveled edge | For right-hand users |
| Handle | Octagonal Rosewood |
| Blade Length | 230mm (9inch) |
| Total Length | 380mm (15inch) |
| Weight | 150grs (5.3oz) |
| Country | Made in Japan |
Description
To cut fish fillets for sashimi, Zenpou Brand Yanagiba knife.
Yanagiba knife (sashimi knife) for professional chefs made by knife craftsman in Osaka. It is made of shirogami#2 steel which is most popular and ideal material for Yanagiba knife, it cuts very well and is easy to sharpen. For thick blades like Deba and Yabagina, Shirogami#2 steel, which is easy to sharpen, is the most recommended.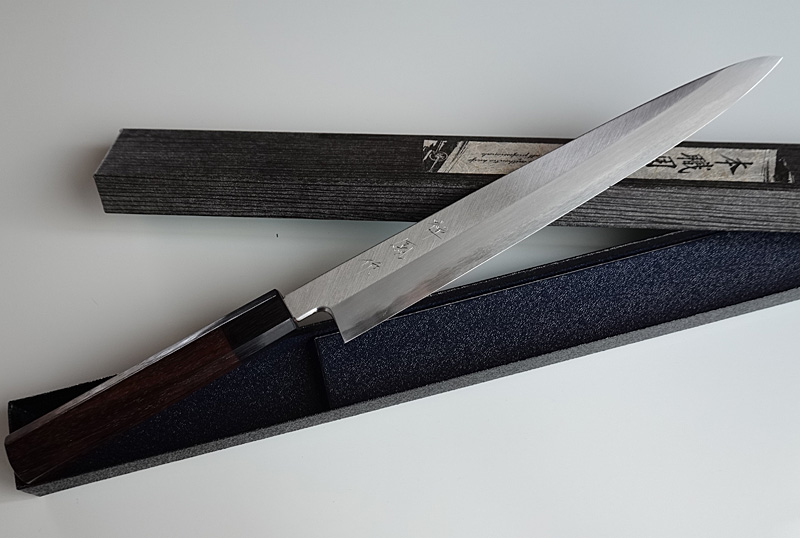 Blade : Shirogami # 2 steel is a type of carbon steel that is manufactured by Hitachi Metals, and is mainly used for traditional Japanese knives such as Yanagiba and Deba. The feature is very sharp and easy to regrind. It is not stainless steel, so it rusts easily. After use, please wash it, remove the water and store it in a place where there is not much humidity.

Handle : Made of octagonal Rosewood beautiful finished.
Maintenance
Keep clean and dry after use.
Do not use for any frozen foods or bones.
Not recommend to clean in dishwasher.