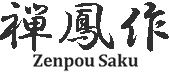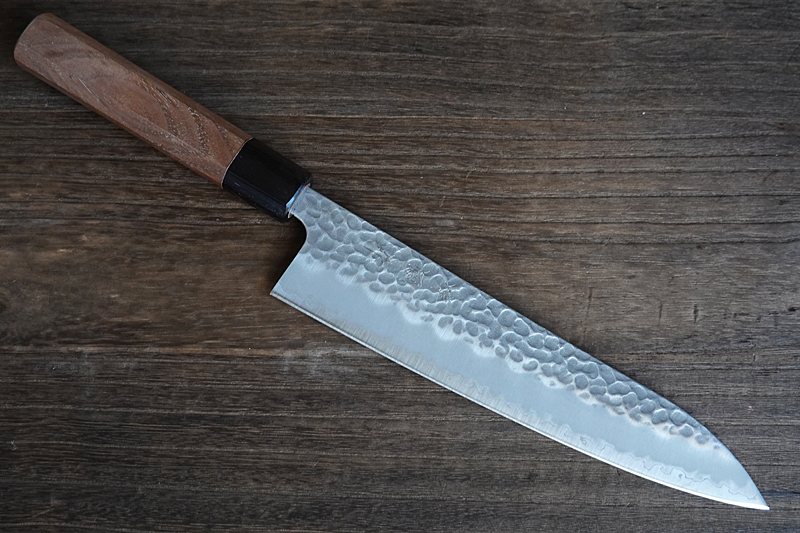 | | |
| --- | --- |
| Brand | Zenpou |
| Knife Type | Gyuto |
| Blade Steel | Aogami super (Carbon) |
| Hardness | Around 65 HRC |
| Double beveled edge | For right and left-hand users |
| Handle | Octagonal walnut |
| Blade Length | 21cm (8.26inch) |
| Total Length | 36cm (14.2inch) |
| Weight | 150grs (5.29oz) |
| Country | Made in Japan |
US$158.00
(See in various currencies)

Description
Made of the best carbon steel, Zenpou Wa-Gyuto knife.
Hammered gyuto knife, made of Aogami super steel, with traditional shaped handle.
The blade and cutting edge are thinly finished by skilled craftsmen, allowing to cut ingredients smoothly. And it is symmetrical, so it can be used equally well with both right and left hands.
Aogami Super is the hardest and most wear-resistant Japanese carbon steel, this hardness and wear resistance create the Knife sharpness and long-lasting of sharpness. Aogami Super is known among knife enthusiasts as one of the best knife steels in the world. If you're looking for a really sharp knife, you should take Aogami Super knives into consideration.
Aogami Super is not stainless and will rust, but the blade of this knife is covered with stainless steel, so most part of the blade has resistance to oxidation.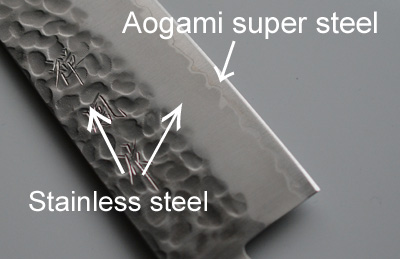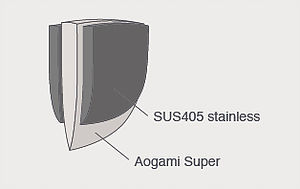 The blade is very hard but it is not difficult to sharpen with stone. Carbon steel blade is easier to sharpen than stainless steel one. To maintain its function, it is recommended to have a sharpening stone.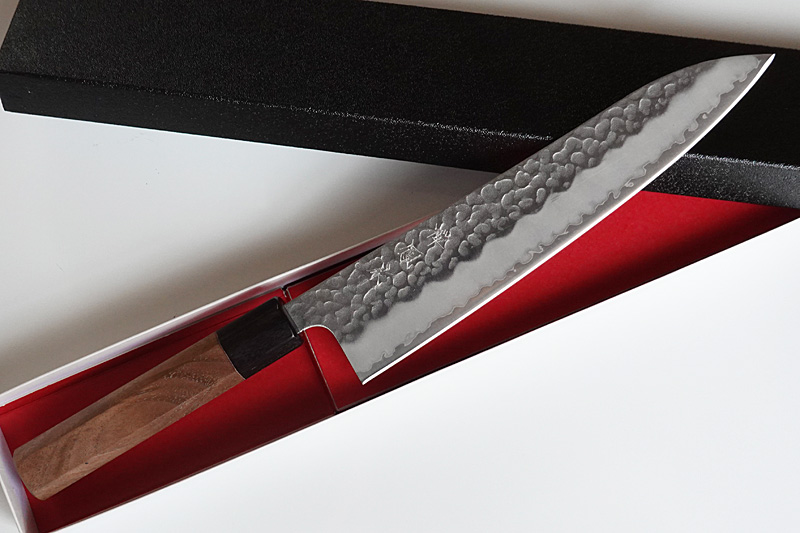 Blade : Aogami (blue) super is a steel from Hitachi metals. (Aogami = blue is not steel color. Put papers to distinguish steels, Aogami (blue) is the color of this paper and also name of steel.) It has the highest quality of Hitachi Mitals and maximum hardness of Japanese steel(HRC = 65-66). Aogami Super is not stainless steel, it should not leave wet. But it is covered with stainless steel, so most part of the blade has resistance to oxidation. Learn more about Aogami Super.
The space between the blade and the handle is filled with silicon, so you can use it cleanly without water getting in.


Handle : Made of octagonal walnut
Maintenance
Keep clean and dry after use.
Do not use for any frozen foods or bones to avoid chipping in the blade.
Not recommend to clean in dishwasher.
5 out of 5 stars (based on 1 review)
Le couteau répond à toutes mes attentes! Merci pour la livraison rapide.