Wholesale Price
Would you like to sell our knives in your country? We can sell wholesale even in small quantities.
Wholesale shipping costs : Please refer to this Japan Post site for wholesale shipping costs.
https://www.post.japanpost.jp/int/charge/list/ems_all_en.html
For example To the United States 7900JPY (=56.00 USD) up to 2KGS , To Europe 6700 JPY (=47.00 USD) up to 2KGS.

DHL may be cheaper, so we will suggest a better one for you. In the case of shipping to the US, using DHL will reduce the shipping cost by half.

Taxes : In addition to the item price and shipping cost, probably your country's customs requests taxes. For the US and Australia, tax-free up to $800.

How to order at wholesale prices : Please do not use the shopping cart, place your order via e-mail or order form.
Items that can be wholesaled now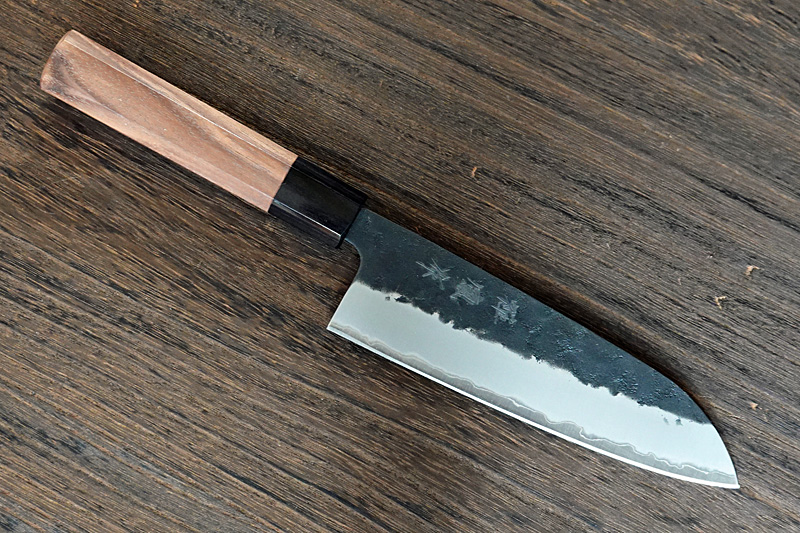 CH012 Japanese Wa-Santoku knife Black Aogami Super carbon steel 170mm
Wholesale price US$ 88.00
---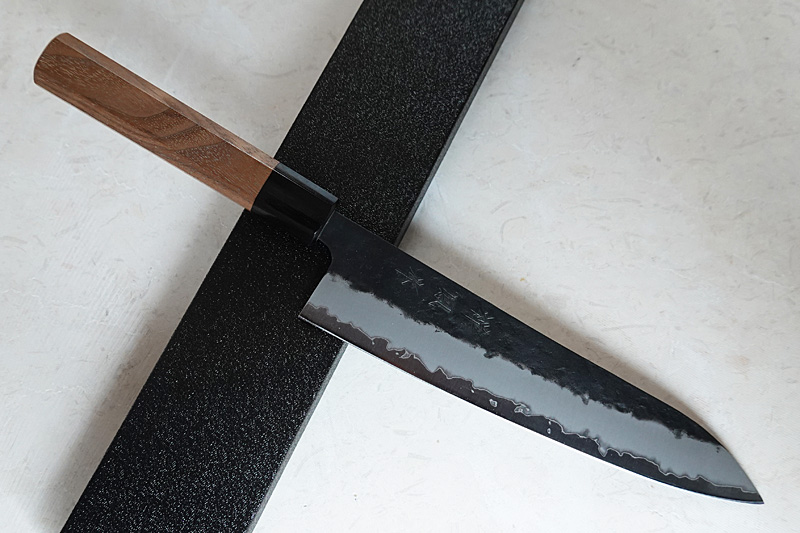 CH013 Japanese Wa-Gyuto knife Black Aogami Super carbon steel 210mm – Zenpou
Wholesale price US$ 95.00
---
CH017 Japanese Wa-Gyuto knife Gingami3 stainless steel 210mm – Zen-pou
Wholesale price US$ 92.00
---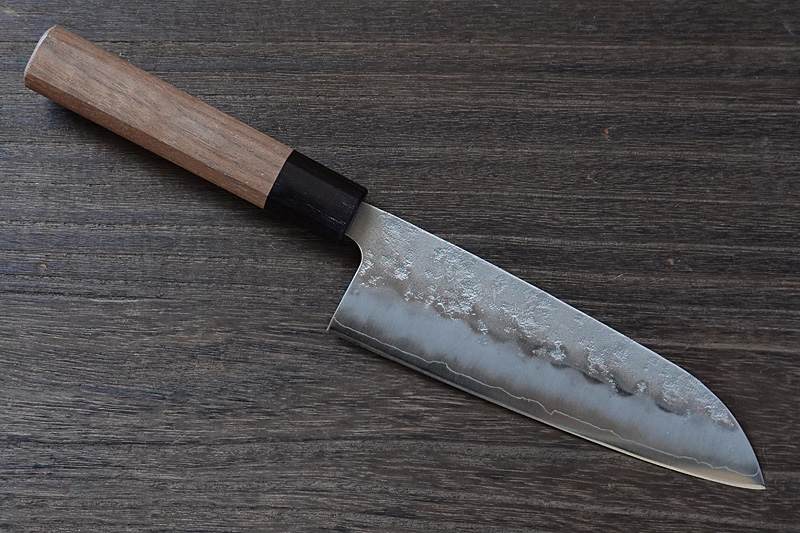 CH016 Japanese Wa-Santoku knife Gingami3 stainless steel 165mm – Zen-pou
Wholesale price US$ 87.00
---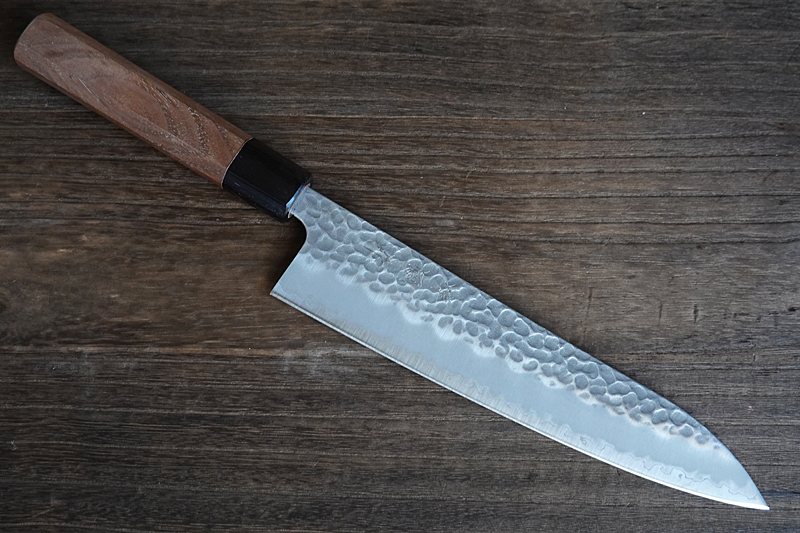 CH015 Japanese Gyuto Chef knife TC Aogami Super carbon steel 210mm – Zenpou
Wholesale price US$ 93.00
---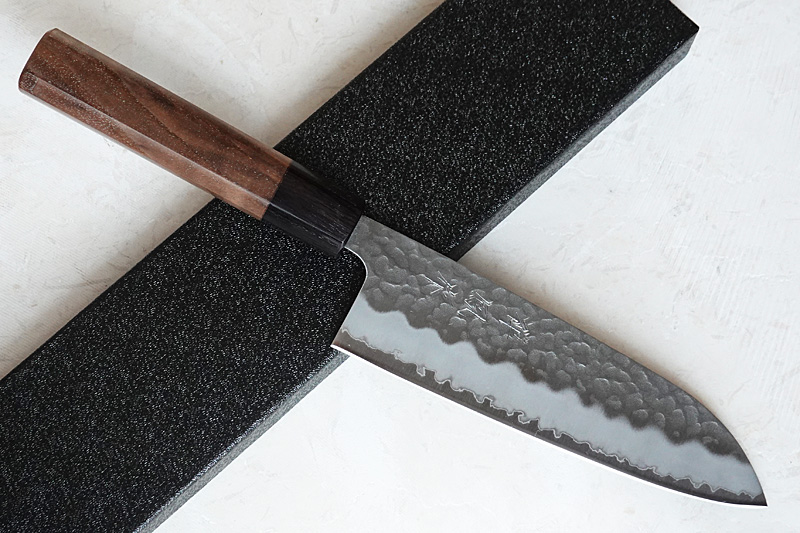 CH014 Japanese Wa-Santoku knife TC Aogami Super carbon steel 165mm
Wholesale price US$ 87.00
---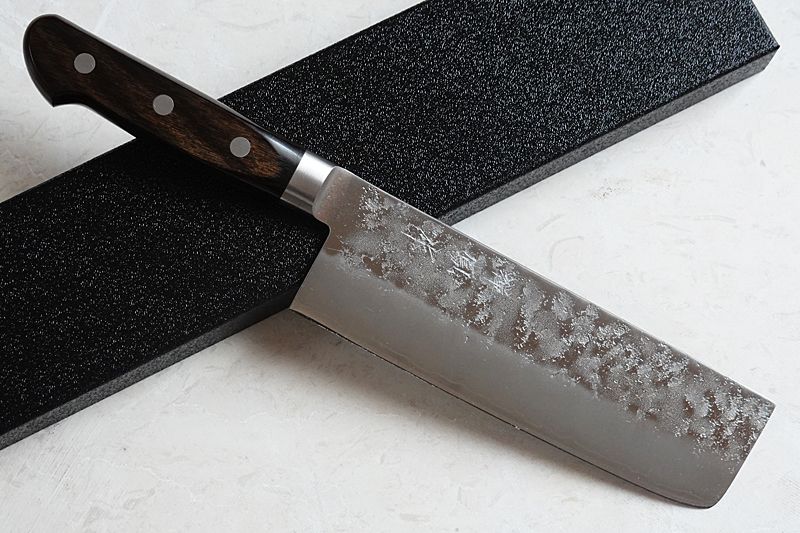 CH011 Japanese Nakiri knife Gingami3 stainless steel 165mm – Zen-pou
Wholesale price US$ 88.00
---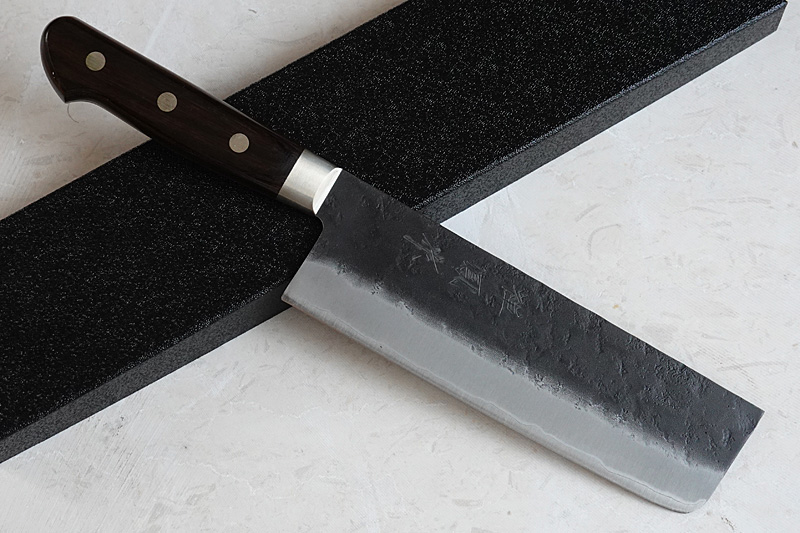 CH009 Japanese Nakiri knife Black Aogami Super carbon steel 165mm
Wholesale price US$ 88.00
---
CH002 Japanese Santoku knife Black Aogami Super carbon steel 180mm – Zenpou
Wholesale price US$ 88.00

---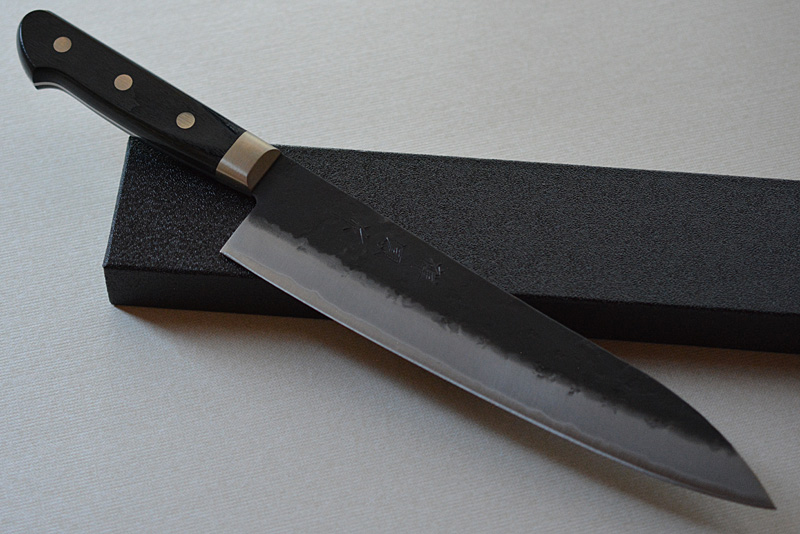 CH003 Japanese Gyuto Chef knife Black Aogami Super carbon steel 210mm – Zenpou
Wholesale price US$ 98.00

---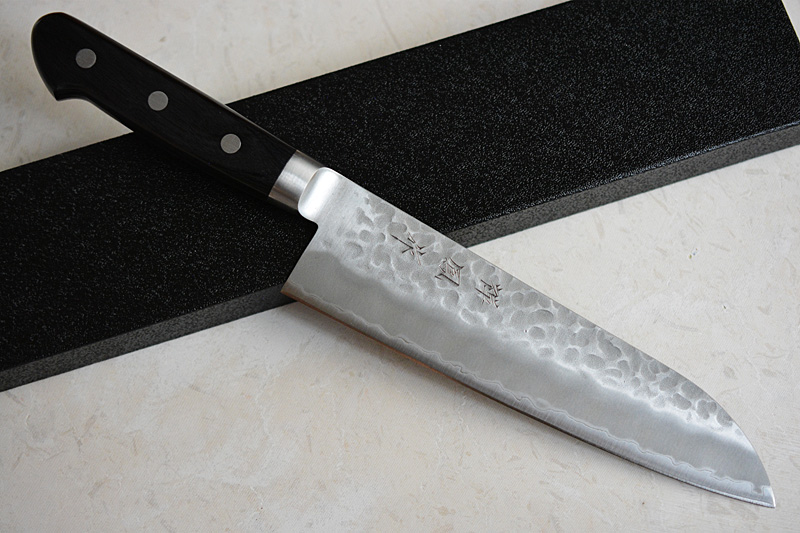 CH004 Japanese Santoku knife TC Aogami Super carbon steel 180mm – Zenpou
Wholesale price US$ 87.00

---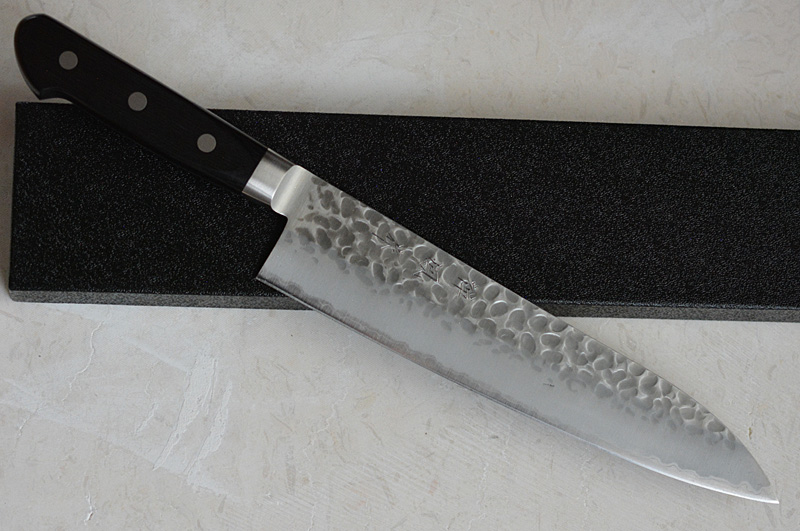 CH005 Japanese Gyuto Chef knife TC Aogami Super carbon steel 210mm – Zenpou
Wholesale price US$ 98.00

---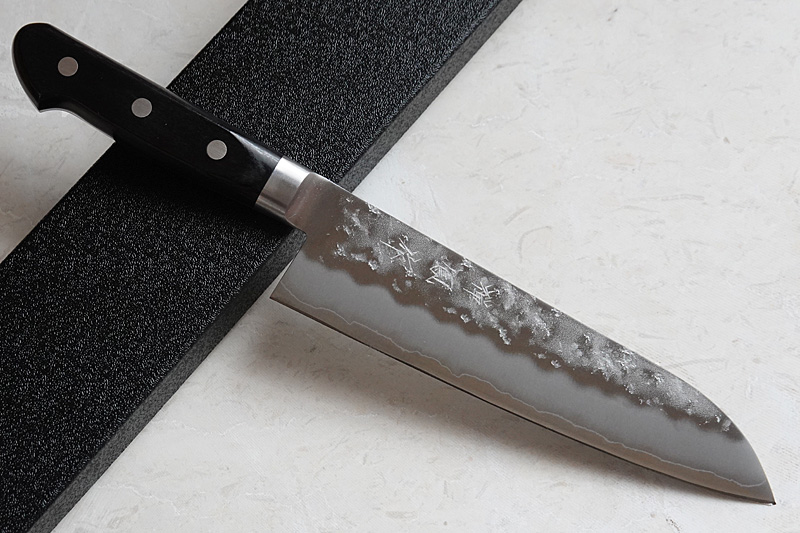 CH006 Japanese Santoku knife Gingami3 stainless steel 180mm – Zen-pou
Wholesale price US$ 85.00
---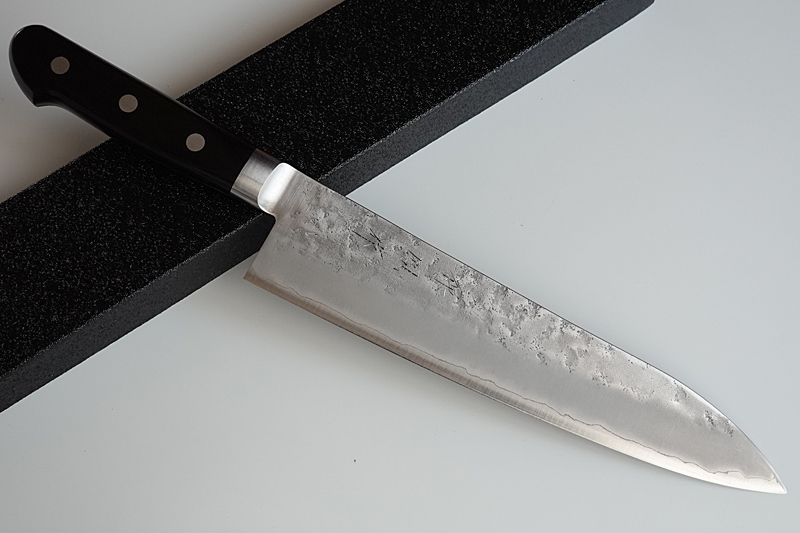 CH007 Japanese Gyuto Chef knife Gingami3 stainless steel 210mm – Zenpou
Wholesale price US$ 95.00
---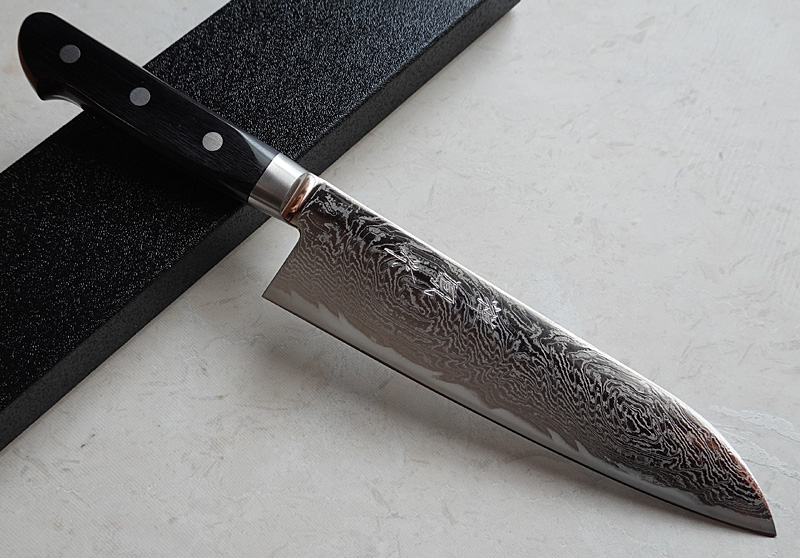 CH008 Japanese Santoku knife AUS10 Damascus stainless steel 180mm – Zenpou
Wholesale price US$ 115.00
---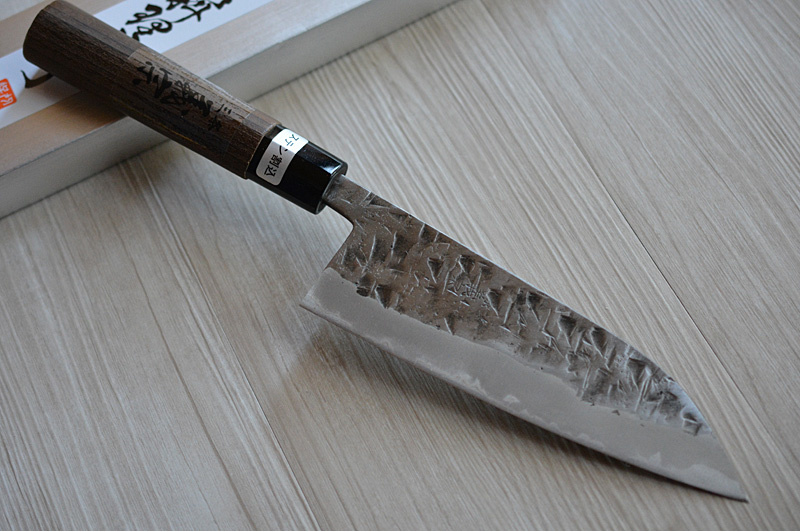 CK002 Japanese Small Santoku knife Shirogami steel 160mm – Sanjo Yoshimune by Kawamura knife
Wholesale price US$ 72.00
---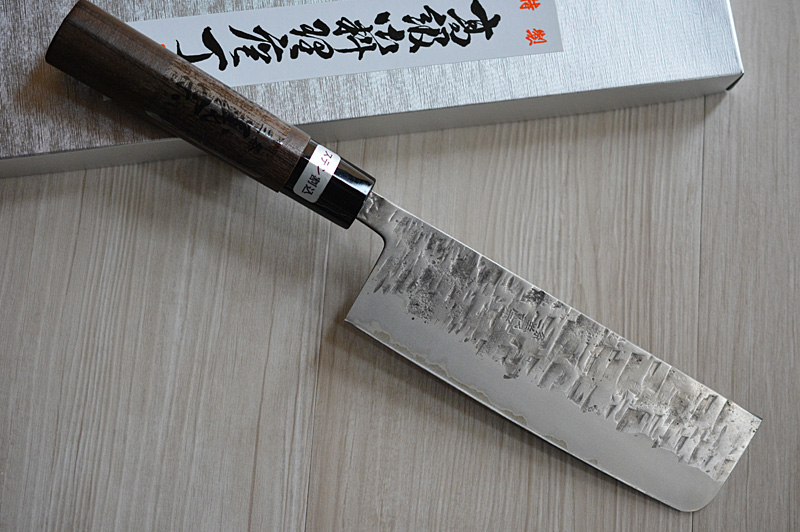 CK001 Japanese Nakiri knife Shirogami carbon steel 165mm – Sanjo Yoshimune by Kawamura
Wholesale price US$ 72.00
---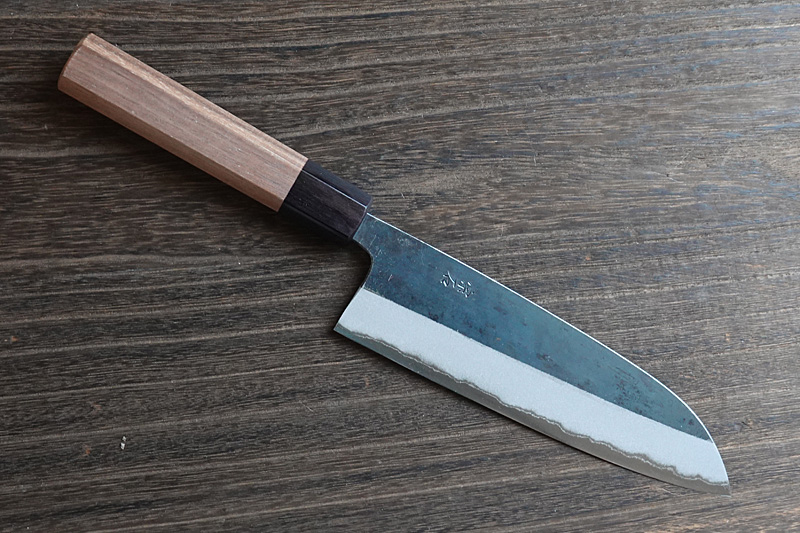 CM003 Japanese Black Santoku Knife Aogami#2 Steel 170mm – Muneishi
Wholesale price US$ 68.00
---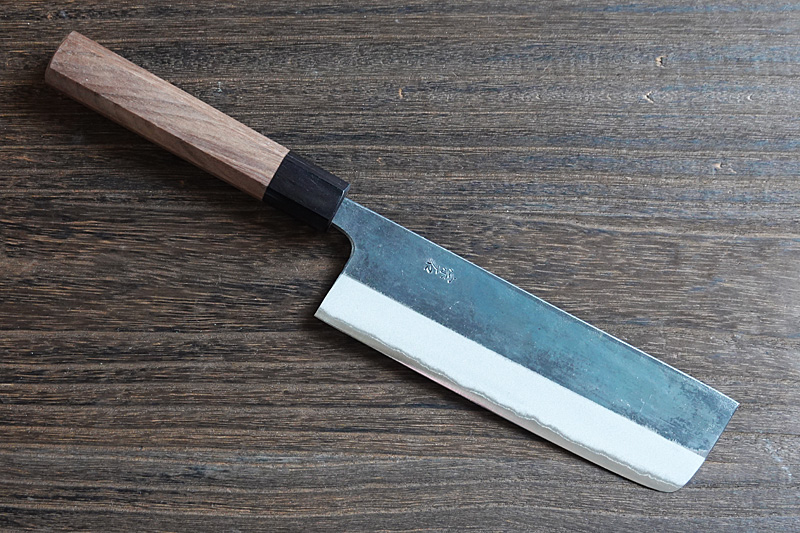 CM004 Japanese Black Nakiri Knife Aogami#2 Steel 165mm – Muneishi
Wholesale price US$ 68.00
---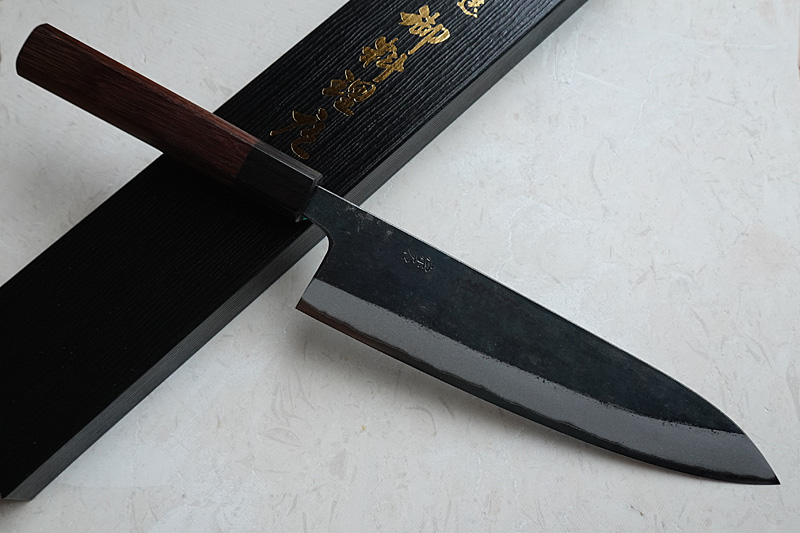 CM001 Japanese Black Gyuto Chef Knife Aogami#2 Steel 210mm – Muneishi
Wholesale price US$ 84.00
---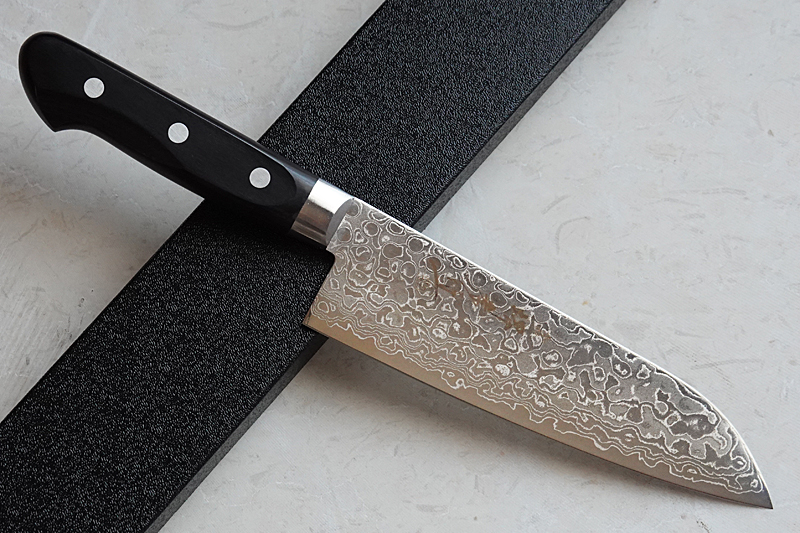 CA007 Japanese santoku knife AUS10 Damascus stainless steel 170mm – Sakai Takayuki
Wholesale price US$ 82.00
---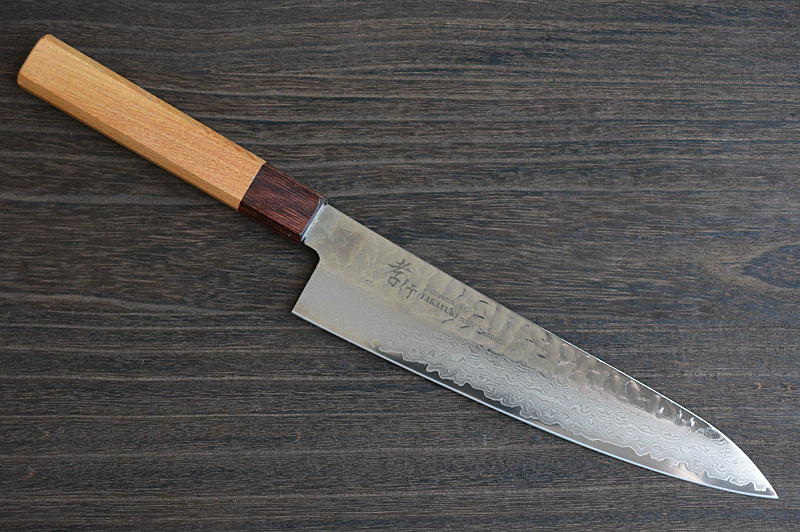 CA004 Japanese Wa-Gyuto knife VG10 Damascus stainless steel 210mm – Sakai Takayuki
Wholesale price US$ 102.00
---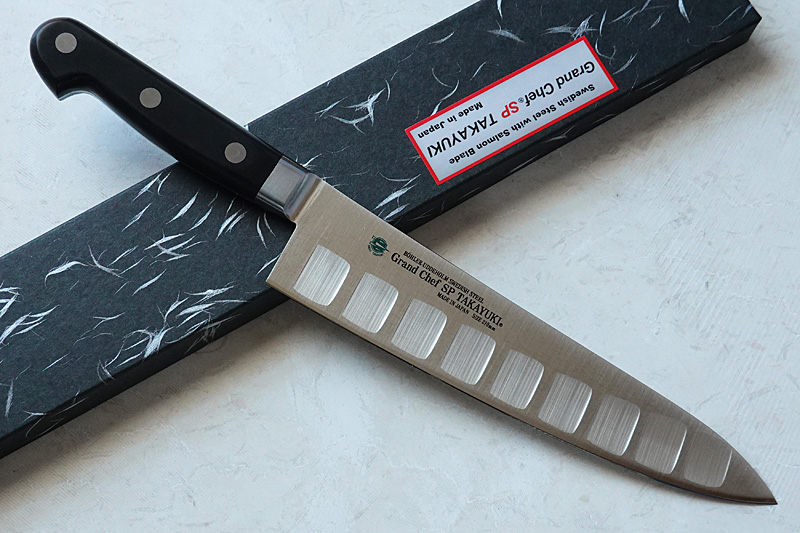 CA008 Japanese Gyuto knife Swedish steel 210mm – Sakai Takayuki Grand Chef SP
Wholesale price US$ 98.00
---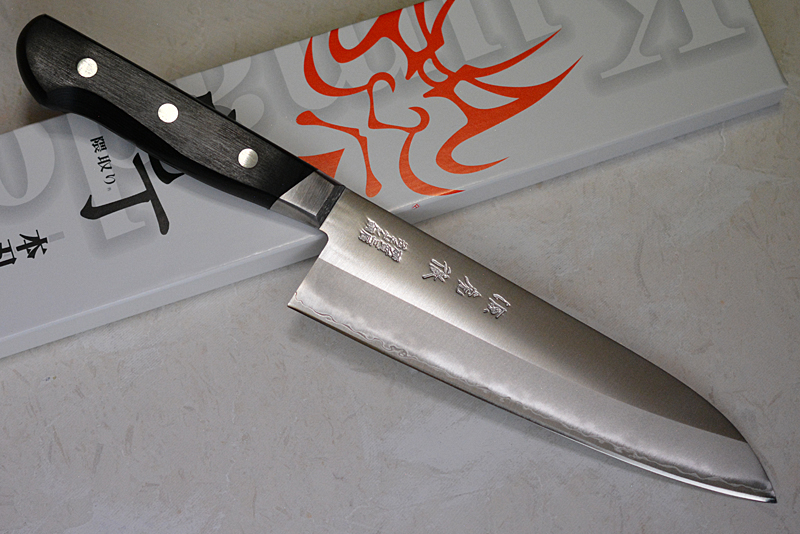 CY103 Japanese Santoku knife Swedish stainless steel 180mm – Minamoto
Wholesale price US$ 59.00
---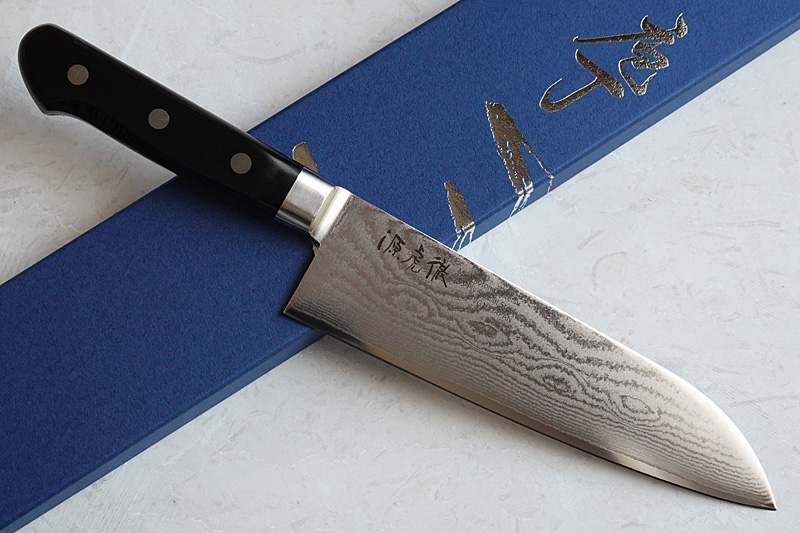 CY105 Japanese Santoku knife VG10 Damascus stainless steel 180mm – Minamoto
Wholesale price US$ 87.00
---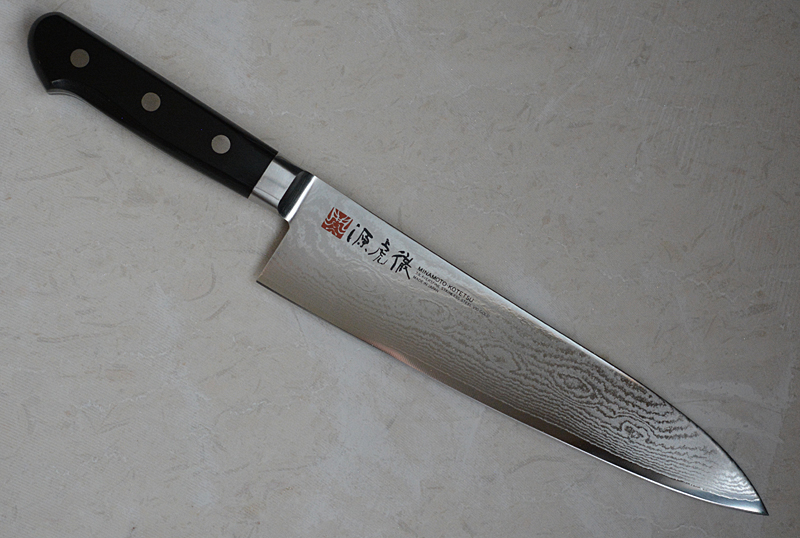 CY104 Japanese Gyuto Chef knife VG10 Damascus stainless steel 210mm – Minamoto
Wholesale price US$ 95.00
---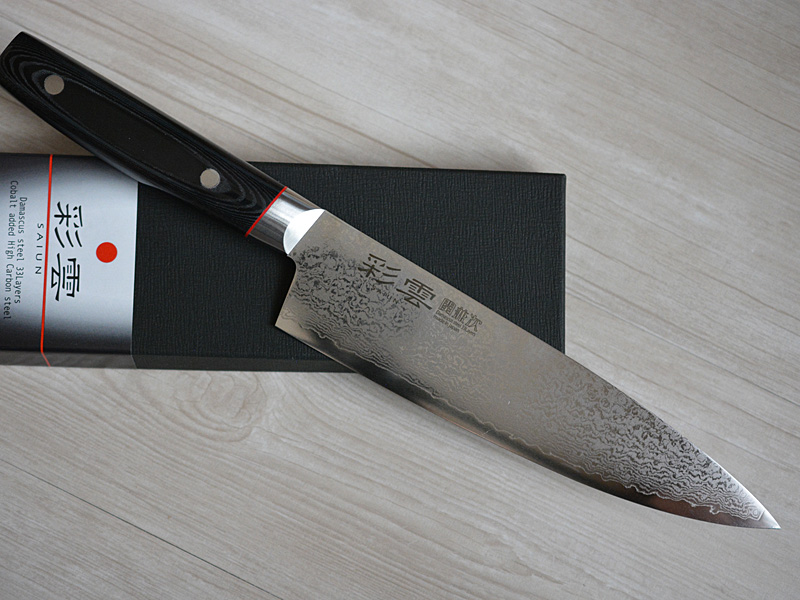 CS101 Japanese Gyuto Chef knife VG10 Damascus stainless steel 200mm – Saiun by Sekikanetsugu
Wholesale price US$ 90.00
---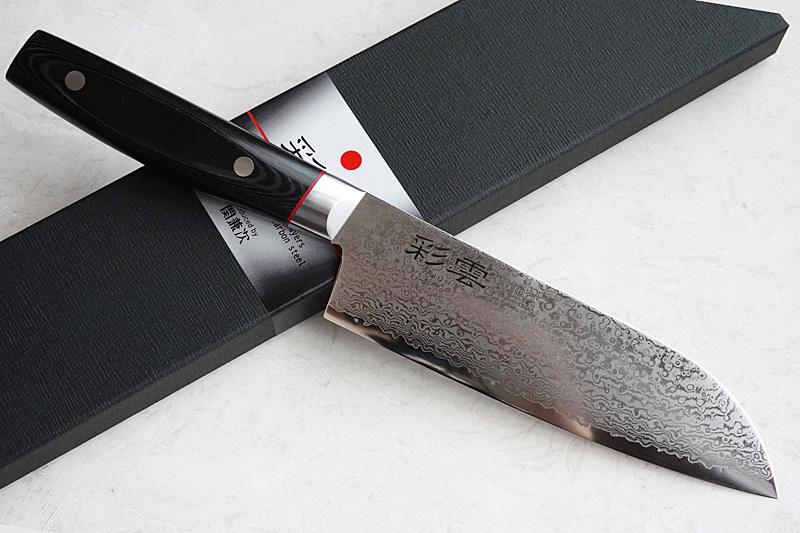 CS102 Japanese Santoku knife VG10 Damascus stainless steel 170mm – Saiun
Wholesale price US$ 85.00
---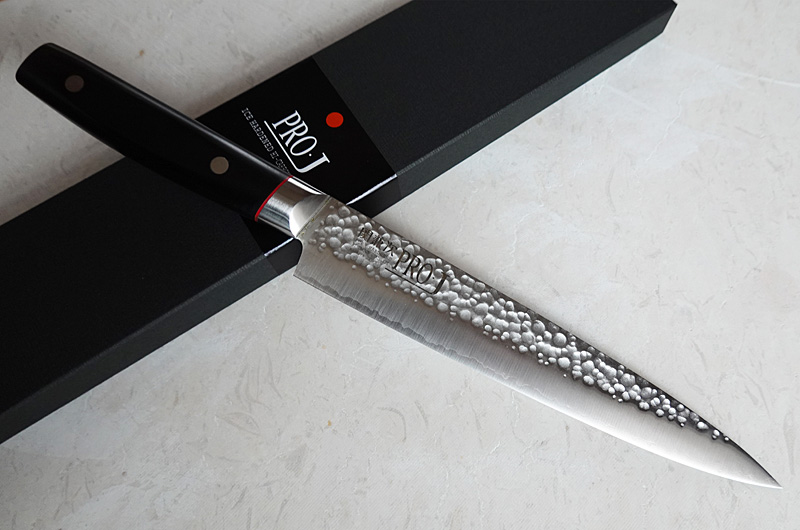 CS103 Japanese Slicer knife VG10 stainless steel 210mm – ProJ by Sekikanetsugu
Wholesale price US$ 79.00
---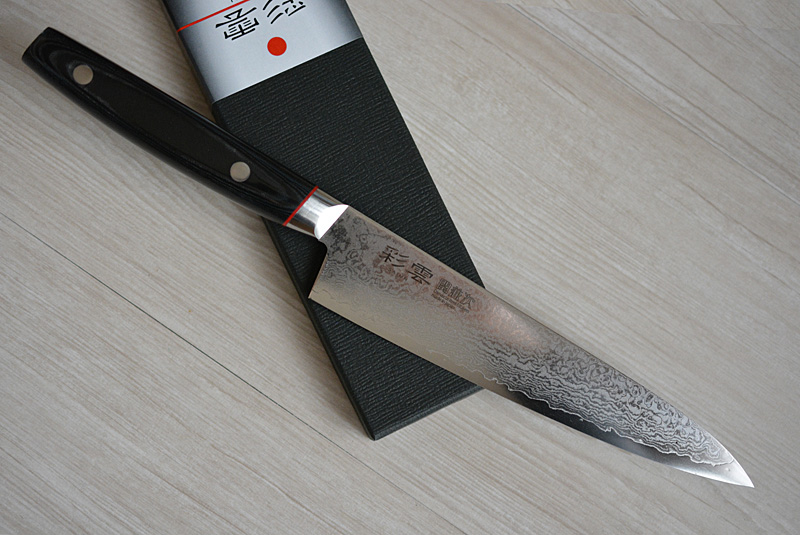 CS104 Japanese Petty knife VG10 Damascus stainless steel 150mm – Saiun by Sekikanetsugu
Wholesale price US$ 74.00
---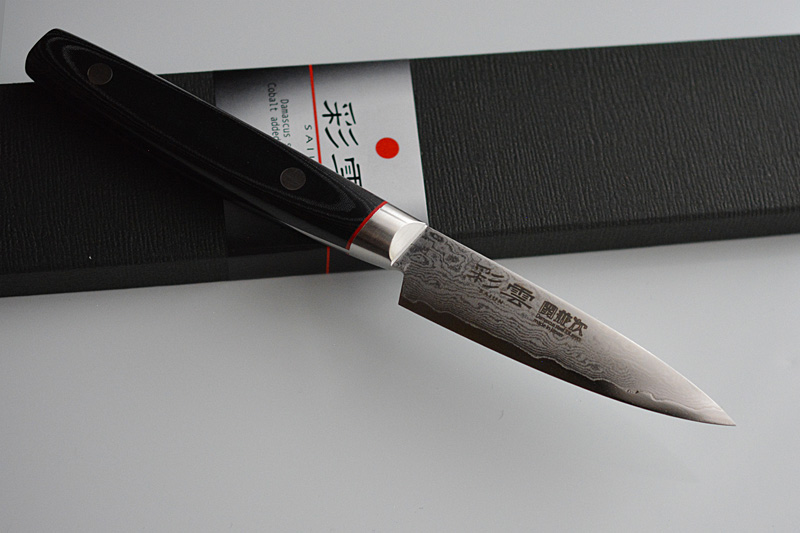 CS105 Japanese Paring knife VG10 Damascus stainless steel 90mm – Saiun by Sekikanetsugu
Wholesale price US$ 68.00
---
CS201 Japanese Santoku knife VG10 Black Damascus stainless steel 180mm – Saji
Wholesale price US$ 210.00
---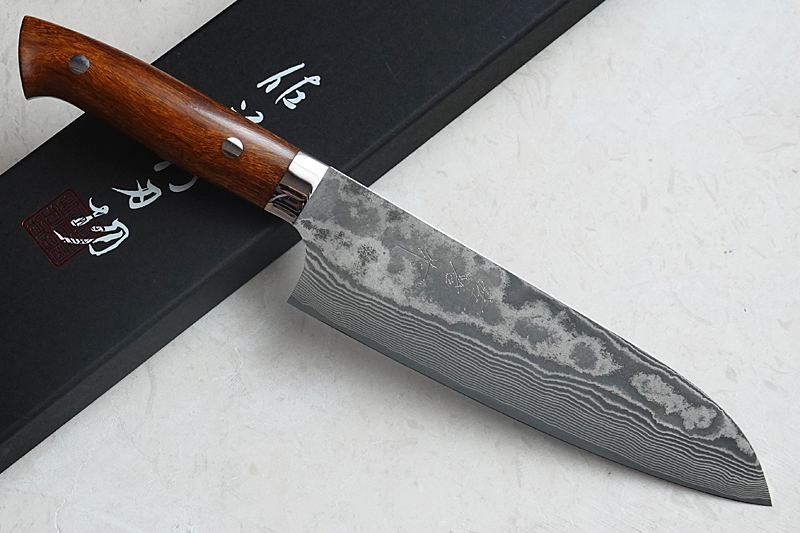 CS207 Japanese Santoku knife VG10 Black Damascus stainless steel 175mm – Saji
Wholesale price US$ 210.00
---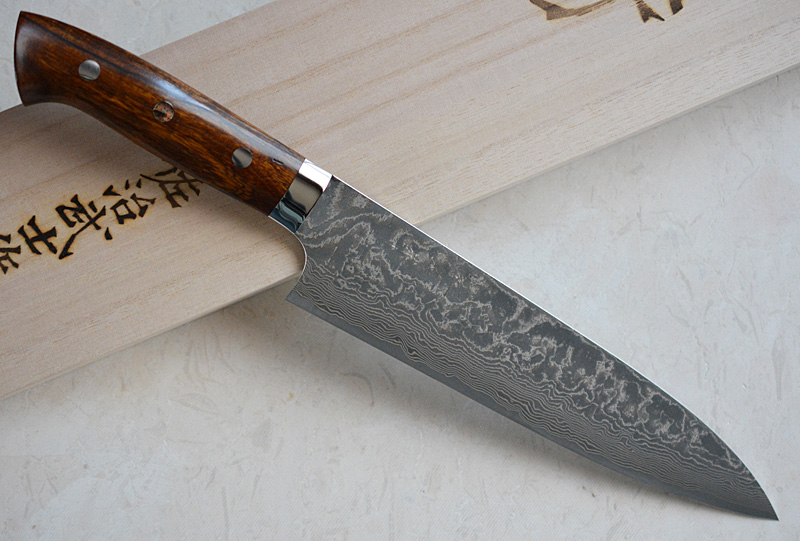 CS206 Japanese Gyuto Chef knife R2-Damascus stainless steel 210mm – Saji
Wholesale price US$ 310.00